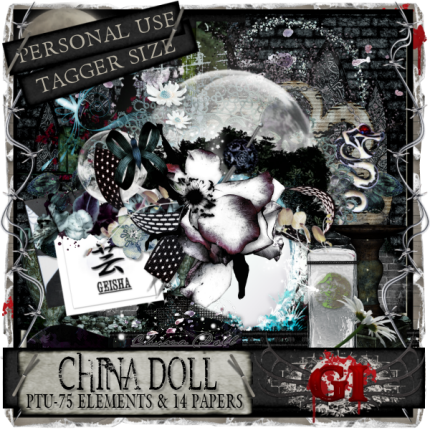 NEW PTU KIT: China Doll GIFT WITH $10 PURCHASE♥

Was planning to do this for her for my CT Team♥
Well...she gets it anyways.
This girl has such a fabulous personality that I had to create
her theme and to give her something to lift her spirits.
Hope you like it Pammy.

This kit is a FREE GIFT with purchase of any $10.00 in my store.
http://gothicinspirations.com/shop/

GIFT WITH PURCHASE:
This gift will NOW be sent to you with proof of a
$10 purchase through my store,
gift will arrive within in the same business day,
w/notification to your email you purchased from.
This gift is no longer accessible by instant savings of a coupon.
If you have any issues, please email me: admin@gothicinspirations.com


Hope everyone is having a beautiful
last Quarter Moon! Blessed Be.




--------------------------------------------------------------------

www.moongiant.com

TODAY -

Sunday, October 4, 2015
The Moon today is in a Third Quarter phase. Sometimes called a Last Quarter Moon, this phase occurs roughly 3 weeks after the New Moon when the earth is three quarter of the way through it's orbit around the earth. If you live in the northern hemisphere the Moons left side will be illuminated and the right side dark. For thoughts of you in the southern hemisphere it will be the opposite with the right side illuminated. On the day of the Third Quarter phase the Moon will rise around midnight on the eastern horizon and set in the west around noon the next day. In the days following the Third Quarter Phase the Moon's illumination will decrees each day until the New Moon.