Laura with Lee's Creationz created this new
beautiful tutorial called Darkness Sparkles.

This is created with my Darkness Sparkles PTU Kit: HERE
Thank you so much Laura, this is dark and beautiful tutorial!

Please visit Laura's blog and see more of her fabulous creations,
tags, and tutorials by clicking the blinkie below:



You can see her stunning creations, tags and tutorials
here on out at my dedicated Gothic Inspirations CT Blog




Darkness Sparkles PTU Kit:HERE
This is CT Inspired kit(s)/Collections are created for and inspired by
Tonya Damit with Tonya's Temptations.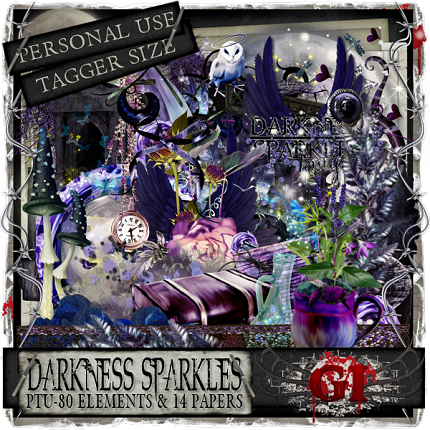 FTU Sampler/Mini Kit can
be picked up on my blog HERE