Creative Team Member: Julie's Jazz Designz
created another beautiful PTU tag called: Darkness Sparkles.
Thank you so much Julie! Beautiful and my latest favorite with this kit!!

She also used one of my favorite Artists: Anna Marine.
This is available CDO: HERE

This is created with my Darkness Sparkles PTU Kit:HERE
This is CT Inspired kit created for and inspired by
Tonya Damit with Tonya's Temptations.

Visit: Julie's Jazz Designz to see more of her gorgeous creations.

Plus she made beautiful snags (see below) for you to snag!
Visit her blog today: HERE to grab all of these beautiful must have snags.



Created with my Darkness Sparkles PTU Kit:
HERE (Preview below)




You can see her stunning creations, tags and tutorials
at my dedicated Gothic Inspirations CT Blog




PTU Kit Darkness Sparkles ,
Darkness Sparkles Clusters, and the
FTU Sampler/Mini available HERE

Darkness Sparkles PTU Kit:HERE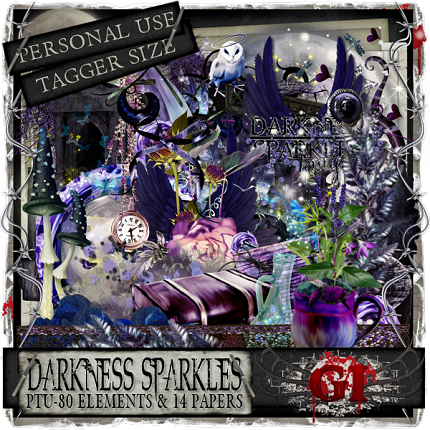 FTU Sampler/Mini Kit can
be picked up on my blog HERE
This kit used is a CT Inspired Kit created and inspired by the lovely
Tonya Damit with Tonya's Temptations