This is my 3rd in the CT Inspirational Kit(s)/Collections.
"King Of The Throne" is created for and inspired by my friend and Creative Team Member Stu Kidd of Creative Crazy Scraps. Thank you so much for being a part of my Creative Team Stu Kidd♥

Over the years Stu Kidd has made grin ear to ear, over and by his sarcastic witty personality. The been here, done that and gone again, but always coming back for more, as a true King would. I say this in the most enduring way! :) I adore this man! Thank you so much for your friendship Stu
and for being a part of my Creative Team again. This one's for you!

The Free Mini Sampler includes 41 Elements, 1 Cluster, 5 Frames, 5 Word Arts
(Total 50+ Fabulous Elements) and 5-900x900 JPG Papers, Created at 300 DPI.

Another fabulous theme which inspired me to create more!

Each of my Creative Team was given a quote
by me in the waysthat I see them in as a person,
or per their personality quirks or
their creativity and/or style through,
and the inspiration for that mini kit would
come from them and created by me :)
Creative Crazy Scraps




My Inspiration Quote in Stu: "Permission Granted, Your Highness".
Stu's Inspiration to me:
Name of Kit: King Of The Throne,
Colors: Gold's, Silver's & Light Blue's,
of course Attitude. Stu Kidd♥

Name/Theme - "King Of The Throne"



Snag the FTU Sampler/Mini Kit: HERE.
Or by clicking the tab below...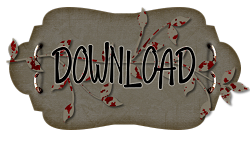 Love the MINI/SAMPLER? Their is more!
Checkout the Coordinating PTU Kit: Jessica's: HERE
Gothic Inspirations Store
http://gothicinspirations.com/shop/




New PTU Kit: King Of The Throne



Coordinating PTU King Of The Throne Clusters: HERE