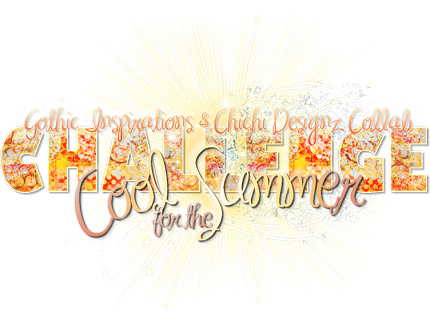 *CHALLENGE CLOSED/
WINNER TO BE ANNOUNCED*


EXAMPLE 2.
I created this one using
Cindy's
awesome part of the Collab:
HERE
Chichi Designz Store
Artwork used is by Alex Prihodko called: Mermaid Girl
http://picsfordesign.com/catalogue/sort/date/auth/Alex_Prihodko.pix
Pick up the Collab at either of our stores:
YOU CAN PURCHASE THIS COLLABORATION COMBINED!
Links below to purchase the Collab!
Pick up the Collab
HERE
or
HERE

Pick up individual pieces:
Gothic Inspirations: HERE Chichi Designz:

HERE



Rules:


1. Purchase the Collab or Individual Kit from each designer.

2. Create a tag using as many elements

from one kit

as you can fit into

one tag

and still make it look amazing!
Must have at least 30 Elements & 2 Papers! Pressure is on! See mine for examples.
If you only have one piece of the collab you can still play, but your win for working with both parts will go HIGHER. :)
3. If you use artwork, please use the same artwork piece for both creations, and please be copyright compliant.

4. Make a tag for both Jessica and Cindy! So we can advertise your results!



Prizes: ONE WINNER


$20 ($10/$10 for each of our stores) and $10 for a friend ($5/$5 for each of our stores)
If you Work with both parts:
$40 ($20/$20 for each of our stores) and $20 for a friend ($10/$10 for each of our stores)
COOL FOR THE SUMMER COLLAB
with
my girl
Cindy
with
ChiChi Designz
and
myself
Jessica
with
Gothic Inspirations
♥