Addicted with this theme! So I decided to create MORE.
DEAD OF NIGHT ADDITION
Their is only 2 ways to currently receive
this NEW Dead Of Night MEGA Addition by Gothic Inspirations!
This kit is currently a Gift with Purchase from GI! SEE DETAILS!
*This kit will be available after July 22nd for normal sale price.*

Question: HOW DO YOU GET IT?


OPTION 1: MY FAVORITE!

Designer Support
Have you visited and bought all 3 Designers PTU Kit in the Collab?
You may have already done this!
If you have, this kit is YOUR GIFT!!
It's also less expensive then the next option!
We all have our kits right now at only $2.80 each!!
Please support the other designers and
make their work your new favorite!
Proof of purchase is required!



Links below to purchase!

Chichi Designz Store
http://chichidesignz.be/store/




Dees'Sign Depot Store
http://deessigndepot.com/store/




Gothic Inspirations Store
http://gothicinspirations.com/shop/




OPTION 2
The next option is to spend $10.00 in my Gothic Inspirations Store on
anything you choose from 06/27/2015-07/22/2015.
This can be Gift Certificates, Commercial Use, or Personal Use Kits!
Email me with your proof of purchase, I'll send this kit as a GIFT to you.
Sale must be at least $10.00!
--------->
Email me at: admin@gothicinspirations.com
Subject: GIFT WITH PURCHASE

The gorgeous artwork I used in the tag below is by the very talented Anna Marine.
This is available CDO: HERE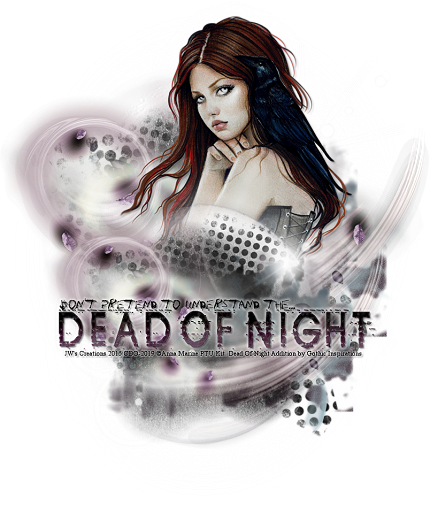 DEAD OF NIGHT COLLAB was created with 3 Friends!
Cindy with ChiChi Designz,
Dee with Dees'Sign Depot
and myself Jessica with Gothic Inspirations

What happens with friendships unite to create a colossal amount of artistic energy with the same theme? A beyond beautiful collaboration! With everyone's unique styles coming together for every possible dark, mystical, and vintage creation your imagination can come up with!!

PURCHASE EACH PART OF
THE COLLAB AT OUR STORES!