A coordinating FTU beautiful cluster sampler to
my new PTU Kit: Suzanne's Light

A new friendship inspired kit created in honor of one of the most special people in my life, Suzanne. ♥ Friends for many years, she is one person that I know will stay around always, and be always just as she is, strong, beautiful and wonderful!!
She brings light to my life in the most unexpected ways, and without a doubt in the most genuine ways. I love everything about her and every day I'm thankful for her and her friendship!!

Snag the Cluster sampler: HERE
Please comment if download with a little love as it's always appreciated!
Download: FTU Suzanne's Light Clusters
Or by clicking the tab below...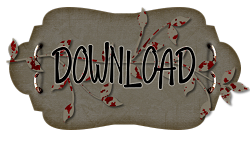 http://gothicinspirations.com/shop/




Previews of the PTU kit:
Suzanne's Light



Previews of Suzanne's Light Addition PTU Kit: