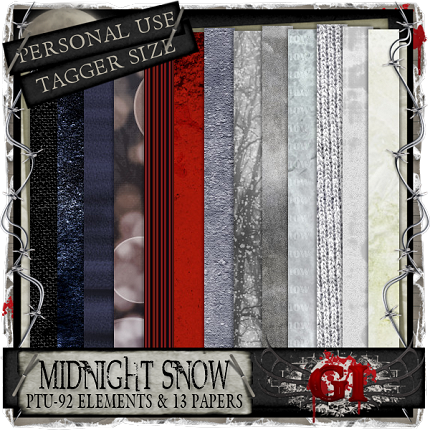 NEW PTU Kit: Midnight Snow

I know it seems as if Winter kits starts so early...way before the Holidays but Winter lingers for many months after, this is a dark but snowy and beautiful take on this kit, I hope you enjoy it as much I did creating it.

"At midnight everything stood still for one little snow flake" ©Gothic Inspirations

"At the touch of midnight, snow fell onto my soul." ©Gothic Inspirations

Available in Tagger Size, 300 DPI, 900x900 Papers.
Includes: 92 Elements & 13 Papers.
You can find my kit at both of my stores:

Gothic Inspirations Store


Wait there is more, be sure to snag the matching sampler on my blog:
HERE
.