This one is simple, you can do a tag or tutorial so everyone is included!

I'm running this as my contribution to an artist in need Sherin Moustafa at
Digitial Chaos Art Boutique




Rules Are:

1st Rule: Tag or Tutorial must use the FOR LOVE Collab.
(100% donations go to Sherin Moustafa, an artist in desperate need in Syria).
This collab is available from Digitial Chaos Art Boutique.

You can use any part of this gorgeous collab.

2nd Rule: Any artwork piece (tube) purchased from artist Sherin Moustafa or use the gorgeous one that comes donated with the 'FOR LOVE' collab, called: Lost Angel.

3rd Rule: MAKE it Dark, Sad or Gothic Romance. It has to have a DARK quality to it. Be creative! The colors are perfect coordination for her artwork.

4th Rule: Please be copyright compliant.

5th Rule: No outside elements allowed, no templates, or other scrap elements can be used except what is provided in the collab.

Yes you can use the frame clusters created by Chaos Priestess, Yes
you can add your own word quotes if you'd like to add them.

6th Rule: Send me your results at jessicawoods1@yahoo.com, to this post or on facebook and a link if you want linked up!

Contest ends: Saturday September 14th. You have just over a week to create!

I will post your creations up as I get them.
Voting will occur by several Scrap Designers and Artists, judged by the ability to follow the rules above and the dark quality creativity of your tag and/or tutorial.

WINNERS Prizes will come from Gothic Inspirations Store:
1st Place: $30.00 to my Personal Store.
2nd Place: $20.00 to my Personal Store.
3rd Place: $10.00 to my Personal Store.





Collab that must be used: FOR LOVE



CONTEST ENTRIES:

Norma: Swheat Tutorials



Carrie: Carries Concoctions




Ashly: Ashlys Addictions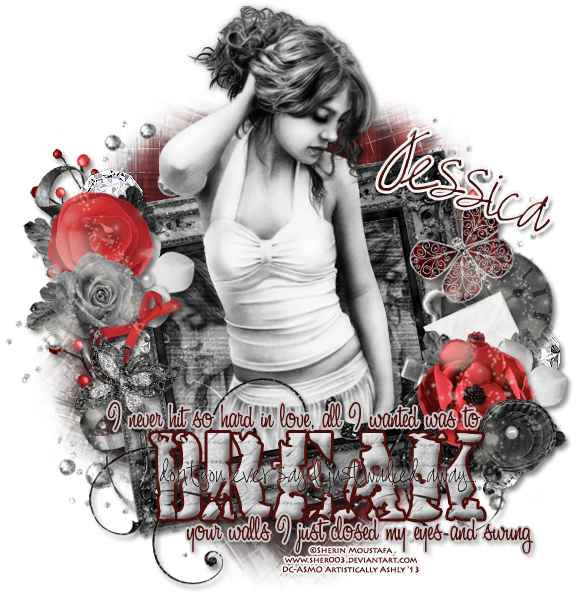 Cindy: ChiChi Designz