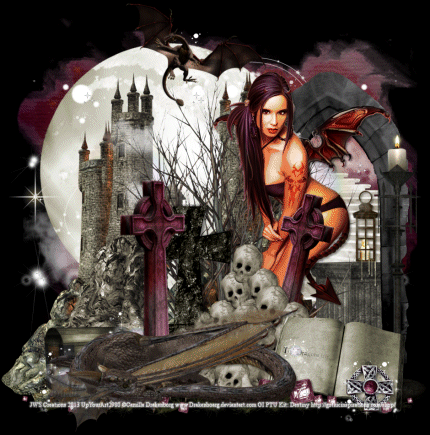 I found the most perfect artwork tube today, that goes so perfectly with my Destiny PTU kit in a perfectly twisted way, that I had to play with it. :)

This fabulous artwork is by Camilla Drakenbord called Sassy Devil.
This tube is available at Up Your Art.




Non Animated:



Preview Destiny below.



I also created a matching FB Set: *Resized to fit blog*