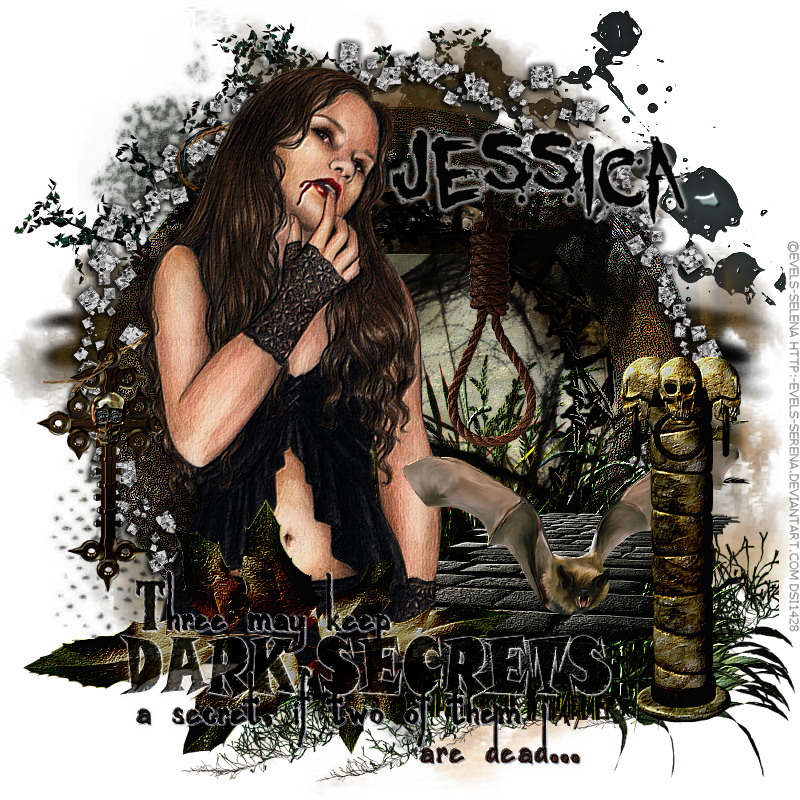 The tag above was created with my part of the part of our Dark Secrets Collab.
Created by Sheila with Devilish Dezines and you can find her tutorial: HERE

Thank you so much Sheila wicked!!

You can see her stunning creations, tags and tutorials
at my dedicated Gothic Inspirations CT Blog!