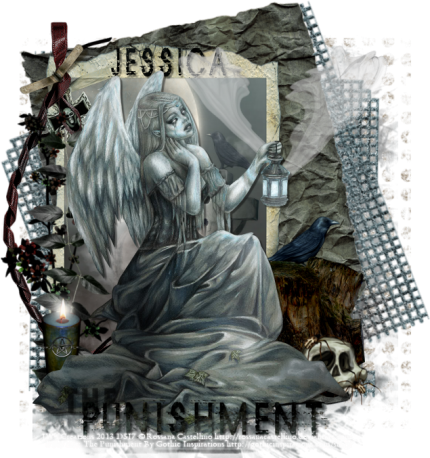 New snags created by me with my newest PTU Kit & Sampler: The Punishment.
You can find this kit at both of my stores Gothic Inspirations and DSI!

These were created with what inspired the kit, the
wickedly gorgeous artwork of
Rossana Castellino - The Punishment.


You can snag the snags here on my blog, by right clicking and saving the tag.
Or you can download the set:
Download:
HERE
.
Blessed Be:
Snagged:
Thank You:
Your Welcome:
Harm None:
The Punishment
Good Night: