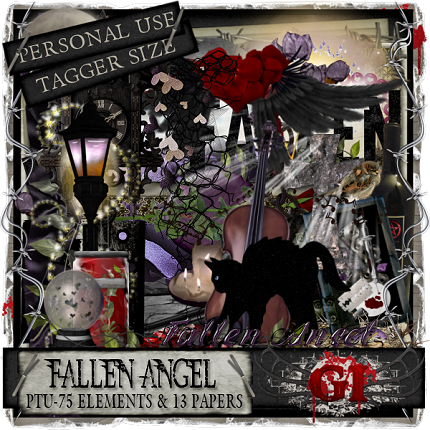 This kit was inspired and created with my friend in mind and
coordinates perfectly with her dark and beautiful artwork.

Please visit my friend Lisa aka Dark Yarrow with Digital Chaos Art Boutique!

New Fallen Angel is available in Tagger Size
Click the blinkie below to visit my stores:





Facebook Banner Set is using Lisa's Artwork is "Beyond Redemption"!
It is so gorgeous, and has layers!! Set has been resized for my blog:


Matching Sampler Freebie: HERE.