A matching sampler freebie to my Fallen Angel PTU Kit! Enjoy. :)

Please comment with a little love as it's always appreciated!
It's an instand download, so please direct people here to my blog to snag it. xox Jessica

Download: Fallen Angel Sampler HERE.
Or by clicking the tab below...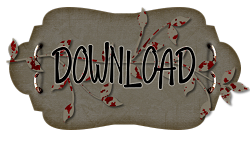 These kits were inspired and created with my friend in mind and
coordinates perfectly with her dark and beautiful artwork.
Please visit my friend Lisa aka Dark Yarrow with DreamScape Imaging!

If you love the sampler you'll love the matching PTU Kit!
You can snag Fallen Angel at my store.



PREVIEW of Fallen Angel