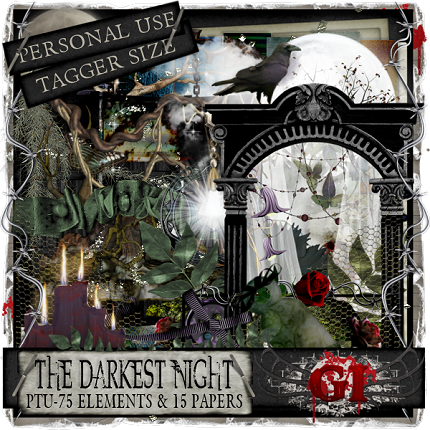 New PTU Kit The Darkest Night is now available
at my personal shop: Gothic Inspirations.

This was inspired by the amazing artist: Michael Calandra newest peice Broken.

You can purchase Broken HERE.
Find other creations of his extracted artwork (tubes) for personal use for sale at CDO.




The Darkest Night PTU Taggers Kit, Includes: 75 Elements and 15 Papers. 300 DPI, 850x850 Papers. This is available now in Tagger Size.

Don't forget I have a matching sampler freebie to this kit.
Posted in the below post HERE.