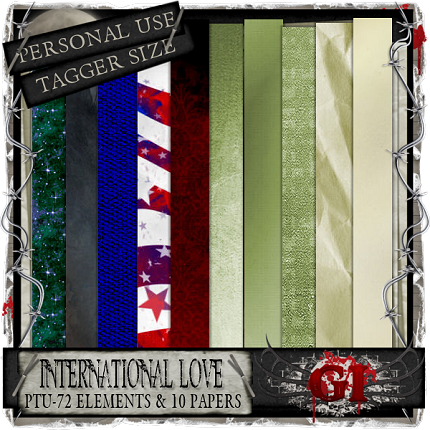 New PTU Kit International Love is now available
at my personal shop: Gothic Inspirations.



PTU Tagger Kit, Includes: 72 Elements and 10 Papers. 300 DPI, 850x850 Papers. This is available now in Tagger Size.

Don't forget I have a matching sampler freebie to this kit.
Posted in the below post HERE.