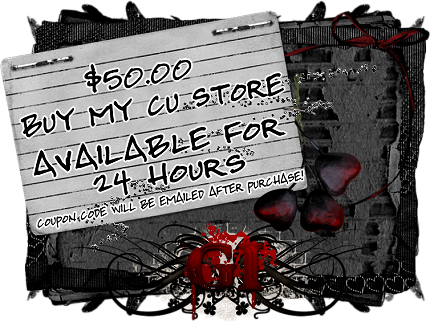 Celebrate Memorial Day with BUY MY CU STORE!

CU STORE is for sale for only 24 Hours at my personal shop: Gothic Inspirations!

$50.00 buys all of my existing CU! 20 Days to snag. You can purchase HERE!

You will recieve a coupon to snag all you want of my exisiting commercial use products, full size or tagger with your verified purchase.

A HUGE SAVINGS! This includes, papers, overlays, PNG elements, layered PSD Elements for your alteration fun, and so much more.

These are intended for commercial use for your digital scrap kits for sale! Please note this special is not included with my Buy One Get One Free deal. View my T.O.U. Here.