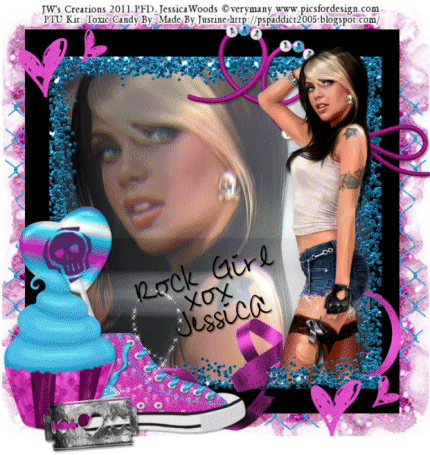 New tutorial Rock Girl used such a great kit called Toxic Candy
by my girl, Justine of Made By Justine.

I was a little late in posting this, as I had it done yesterday but a few things came up that I was unable too. But it's no less LOVED! It's always an honor to work my girls kits. Love ya Justine, always.




To try this tutorial now,
click the link here: Rock Girl