I'm finding a little bit more time these days to join more blog trains again than my own, and joined back up with Julie's team! This is Free To Use for your digital scrap tags and tutorials. Please do not share, link them here to snag! Thank you so much. Xox Jessica

You can snag my freebie sampler Tagger Size Only
at 4shared by clicking the tab below...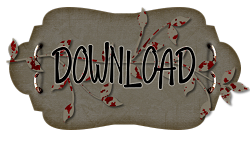 Now follow the blog train!
Please leave lots of love for the designers!




Stina :designs by stina

Tracey: Tracey's Tags and Treasures

Crystal: Crystal's Creations

Victoria: Signature Collections

Pia: Digital Blueprint

Ketty: Charlieonline

Lee: Midnight Music WordArt and Tutorials

Bev: Horseplays Pasture Designs

Annette: AW Design

Felice: Felice Original

Oakhill Girls: Spirit and Scraps

Pink: Pink's Poetic Scraps

Jess: Gothic Inspirations <---You are here.

Connie: Connies Pages