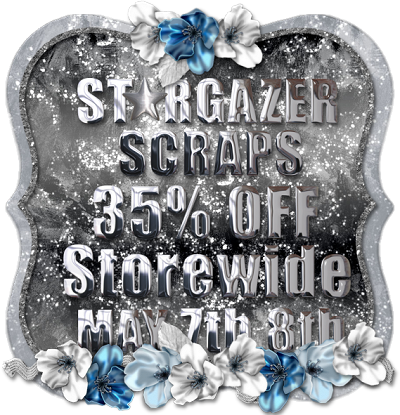 Save!! 35% off not just on my products but the entire Stargazer Designer Team is on sale for at least that! Visit my store here: Gothic Inspirations at Stargazer Scraps.





What else is new? Check out my part of the Starving Artist
Store Blog Train called: Simply Beautiful.
This is now available for ONLY $2.00 at Stargazer Scraps.
50 Elements & 10 Papers in a stunning color palette
that I hope you enjoy as much I did in creating it!