New A Whispering Touch from Stargazer Scraps is now available from May 15th through June 14th at Stargazer Scraps.

You get 7 gorgeous tagger kits as a gift
with purchase when you spend just $7.50 at Stargazer Scraps!





The quote included in this kit in the form of
a Personal Use word art is a quotation by me.

"Your memory is like a whispering touch upon my skin
Touching my soul forever. Like a kiss of a gentle breeze.
Whispering." ©Jessica Woods.

My previews of A Whispering Touch: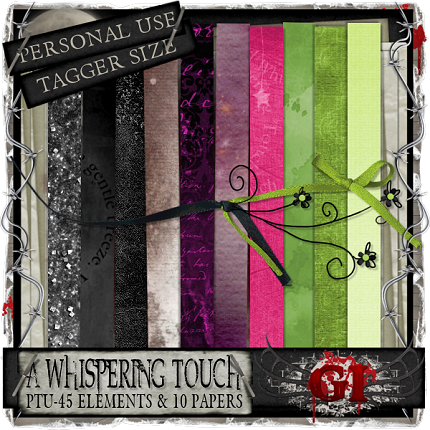 This kit is available in Full Page Size
and Tagger Size at my stores by itself after June 15th.