Another Gothic Inspirations Blog Train has left the station!

This is my once a year train when I run two in one month that I do for a special cause or in support of a friend, this one is small but no less special in it's meaning. The theme is based on awareness of gay teen suicide and its prevention in the hopes to support positive reinforcement while bringing attention to the cause and preventing the heartbreak of losing loved ones.

It's just not those who choose different lifesytles or choices in life, but everyday 17 teenagers take their lives because of bullying. Let's support Love,
Choose not to say anything if you do not have anything nice to say,
give a hug instead of judgement, and show the love!

Preview of my contribution:



My part is only available in Tagger Size.

You can snag my part at 4shared
by clicking the tab below...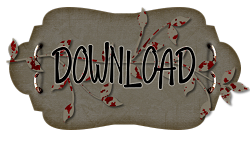 Now follow the blog train!
Please leave lots of love for the designers!





HEADQUARTERS
Lisa with: Arty-Pharty
Annette with: AW Design
Chantal with: ADM Scraps
Deanna with: Butterfly Kisses Scraps
Jill with: Created By Jill Scraps
Stuart with: Creative Crazy Scraps
Daniela with: Dark Moon's Dream
Dianna with: Digicats (& Dogs)
Miriam with: Ellanoir
Holly with: Freek's Creations
Jessica with: Gothic Inspirations <----You Are Here.
Lee with: Midnight Music Words
Victoria with: Maitri Scraps
Pam with: pamkez
Shelle with: Shellez Creations
Kara with: Sweet Cravings Scraps
Stef with: Stef's Scrapkits
Tracey with: Tracey's Tags and Treasures
Sue with: Wicked Creationz