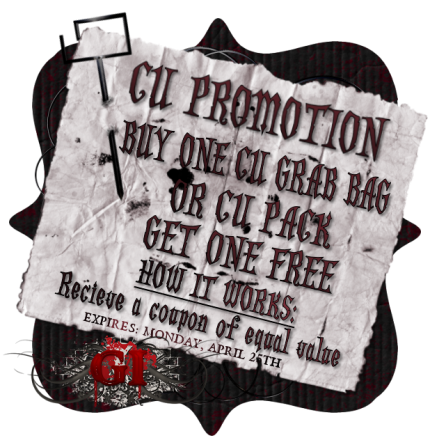 Now that I'm on way back to being active again. I'm going to do a BUY ONE GET ONE FREE Promo again on my CU Packs and Grab Bags. It worked great last time and saves you a lot, which is always needed right now!

This is at my personal store only: Gothic Inspirations Shop.

How it works: I match what you've spent...on only CU Packs and CU Grab Bags.

If you buy 1 CU Pack, I match the amount spent by giving you a coupon for the same amount for future use towards another. If you buy 2, I match 2 and so on.

Please give me time to respond, if it's my night time I might not get to you until the morning, but I assure you I will.

Expires: Monday April 25th.