Choo Choo, its that time again, time to ride Gothic Inspirations Blog Train! Jill has done an amazing job helping me and hosting this round.
Thank you so much Jill!

Welcome to a fabulous train with a twist!! 33 Designers have each created a piece of the final product! Collect all the parts and you have 1 FABULOUS Tagger Kit! The "Pieces of April" Blog Train leaves the station on the 1st of April (USA Central Time).

Preview of my contribution:



My part is only available in Tagger Size.

You can snag my part at 4shared
by clicking the tab below...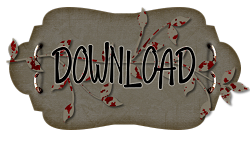 Now follow the blog train!
Please leave lots of love for the designers!





HEADQUARTERS

Jo with: A Taggers Scrap

Angel with: Angel Flower Scraps

Lisa with: Arty-Pharty

Annette with: AW Design

Elisabeth with: BlueCat

Deanna with: Butterfly Kisses Scraps

Jill with: Created By Jill Scraps

Stuart with: Creative Crazy Scraps

Muriel with: Creative-Disorder

Crystal with: CrystalsCreations

Sarah with: Designs By Sarah

Sharon with: Designs by SharonB

Dianna with: Digicats (& Dogs)

Pia with: Digital Blue Print

Conchi with: DNScraps

Trish with: Dreamland Designs

Miriam with: Ellanoir

Holly with: Freek's Creations

Jessica with: Gothic Inspirations <---You Are Here!

Hezalin with: HezaScraps & Tags

Victoria with: Maitri Scraps

Sally with: Mythical Designs

Angel with: Naughty's Angel Creations

Nette with: Nette's NightOwl Works

Rieka with: Rieka Rafita

Kaci with: Scrappin Krazy Designs

Shelle with: Shellez Creations

Kara with: Sweet Cravings Scraps

Stef with: Stef's Scrapkits

Tracey with: Tracey's Tags and Treasures

Edna with: Vermont Angel Eyes

Julie with: Whispy's D'zines

Sue with: Wicked Creationz
Read more...