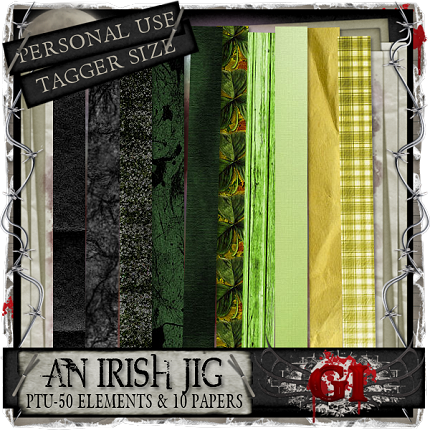 An Irish Jig just came available today!
This Tagger's kit is only available in the Stargazer Scraps
An Irish Jig Collab!!

Free with an $10.00 purchase!!

This includes 10 fabulous Designers creations!!
Includes: 9 Tagger Kits & 1 Full Page Size Kit!

Preview of An Irish Jig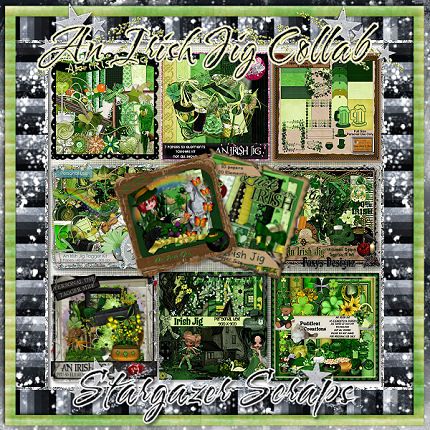 I did make this kit in Full Page Size and it will be available at my
Gothic Inspirations Shop and Scrap Wishes tomorrow,
when I have more time. The Tagger Kit will not be available by
itself until March 15th!