It's been a while since my girl and I have created a collab!
With the Holidays over and our chaotic lives winding down,
we decided to create a new Valentine themed Collab!

So we bring to you our new newest creations
bundled into one must have Collab called: Anguished

Brought to you by Gothic Inspirations
and Created by Jill Scraps!

Collab is available at two stores:
Stargazer Scraps and Digital Chaos





I have my individual part of Anguished,
also available at my shop now:
Gothic Inspirations.

Available in Tagger Size or Full Size




Gothic Inspirations Previews:


Jill has her individual part of Anguished,
also available at her shop now:
Created By Jill Scraps




Created By Jill Scraps Previews: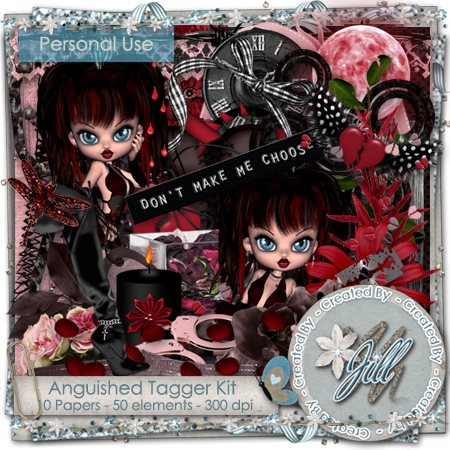 Don't forget both of our matching sampler freebies
can be snagged on our blogs.

Mine is the post below or Here.
You can find Jill's on her Blog here: Created by Jill!