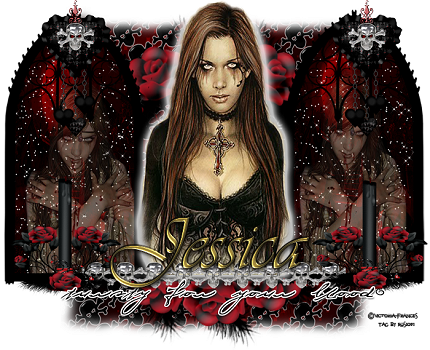 Erika (Dark Rose)
has created a wicked taggie above, called: Bloody Vampire.
TYSM hun, it's wicked. Xox Jess

This next fab creation (below) was sent to me by Victoria (Mistress V),
it's called: XOX. Thank you so much Victoria for working with my kit.

She created this from my Resolutions Sampler FTU Kit.
This is available to snag here: Resolutions Sampler.