New Beautiful Stargazing Collab! Available December 15th!
You get 9 stunning Desginers creations as a gift
with purchase when you spend $8.00 at Stargazer Scraps!





Stargazing Collab Preview: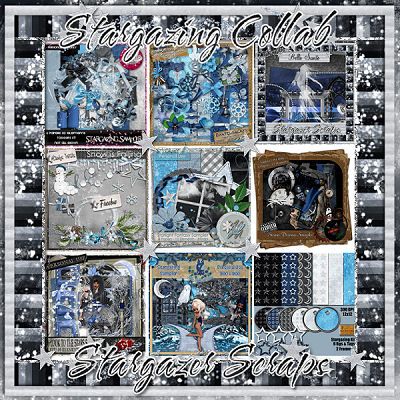 My part of the Collab: Look To The Stars Sampler



Would you like more? How about an exclusive must have matching PTU Kit? You can snag it at my Stargazer Scraps Store!

Preview of Look To The Stars PTU kit:



Make sure to sign up for the Stargazer Scraps Newsletter!
To never miss another update, deal or pressie again!