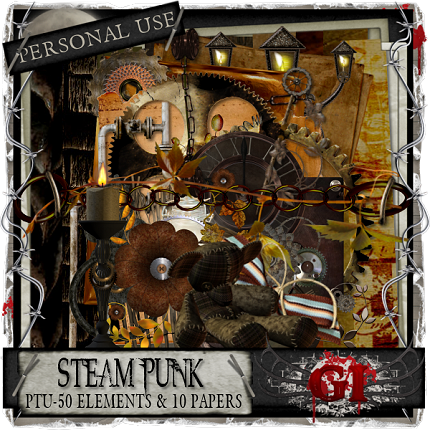 NEW Steampunk kit is now out and available at Gothic Inspirations,
with just a touch of slight gothic and autumn's touch you will find
a fabulous kit to satsify your steampunk creative side.

Available only in TAGGER SIZE.

You can purchase my STEAMPUNK Kit
at any of the stores below by clicking a blinkie:






Don't forget I have a matching freebie Steampunk Sampler!!