It's freebie time! The Brat Pack Blog Train has left the station!

You can snag my freebie by clicking the tab below, which will take you to 4Shared, please leave some love if your snagging. :)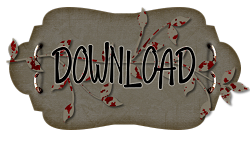 Alternate link for when 4shared has issues at Media Fire HERE

Now follow the blog train! Please leave love behind as you snag from each Designer. If you don't see the Designers part please check back, as we are all on different time zones.




Stina ::designs by stina::

Tootypup: Tootypup Scraps

Alika: Alika's Scraps

Anita: Daydreamers

Charlene: Memory Lane Creations

Crys: Sinfully Creative Scraps

Crystal: Crystal's Creations

Dilcia: Disya's Digital Designs

Jessica: Gothic Inspirations <----You Are Here

Kara: Sweet Cravings Scraps

Linda: CandyWrap Printed Treasures

Nette: Nette's NightOwl Works

Pink: Pink's Poetic Scraps

Pixie: Kissed by Pix

Sandra: S.G.Rowe Designs

Star: Stargazer Musings

Wy: Designs by LK