Choo Choo...another fabulous train ride has arrived! Please welcome Heartbeatz Creationz first Blog Train!! Leaving the station in style with this months theme: Steam Punk. Hop on board and follow the train leaving love behind for all the fabulous shares!




My preview of my Sampler Freebie here:



You can snag my part at 4shared by clicking the tab below...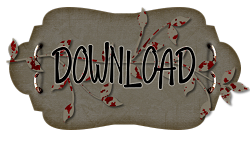 Main Station
Contributors
AW Design
Barking Penguin Scraps
Bello Scarto
Bunchie's Bin
Creation by Sanie
Debs Design
Designs by Sharonb
Emjay Scraps
Eye Opening Designs
Gothic Inspirations <---You Are Here
HF_Projekte
Laura's Designz
MamaLLamaLisaDesigns
Purple Dragonfly Creations
Scrap Rebellion
Scrappin with Lil Ole Me
Stargazer Musings
Wishingonastarr