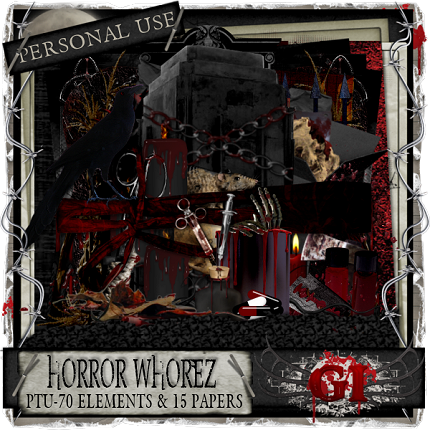 Calling all Gore Whorez, if the sampler freebie isn't enough for you, check out this wicked kit by Gothic Inspirations. For the love of all things Dark, Bloody & Gorish this kit will satisfy that thirst for your imagination all year round!

Available only in TAGGER SIZE.

You can purchase my Horror Whorez
at my store by clicking my blinkie below:

Read more...