Gothic Journey Express Blog Train has arrived with so many
amazing Designers contributions! With a mixture of
wickedly eerie Halloween & Gothic Freebies!
This is a blog train that aims to please!

Preview of my freebie: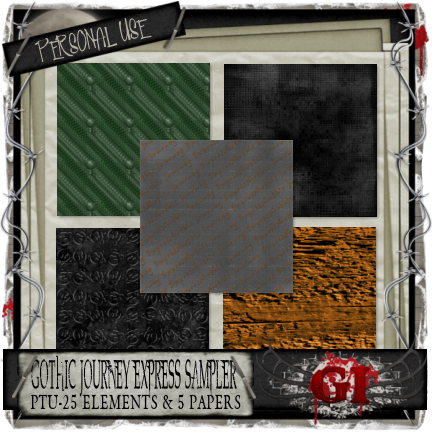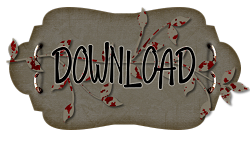 Or click here if you would like to stay on my page:
GothicInspirations_GothicJourneyExpressSampler.zip

NOW follow the blog train! Leave lots of appreciation behind when you snag, as I know not only does it motivate us to create more but also feels damn good. ;) If you don't see a designers link, please check back later in the day as we are all on different time zones.





HEADQUARTERS

Sam, Jen & Jess with: 3 P's in a Pod Designs

Nita with: A.S.D. Graphics

Jo with: A Taggers Scrap

Kelly with: Angels Designz

Angel with: Angel Flower Scraps

Julie with: Bits N Bobs

Candy with: Candys Treasures

Jill with: Created By Jill Scraps

Stuart with: Creative Crazy Scraps

Nikki with: Creative Intentionz

Crystal with: Crystal's Creations

Stina with: Designed By Stina

Wy with: Designs by LK

Sarah with: Designs By Sarah

Sharon with: Designs By Sharonb

Dianna with: Digicats (& Dogs)

Pia with: Digital Blue Print

Conchi with: DNScraps

Miriam with: Ellanoir Design

Foxy with: Foxys Designz

Vicki with: Gemini Creationz

Julie with: Glitter Girls

Jessica with: Gothic Inspirations <----YOU ARE HERE

Hezalin with: HezaScraps & Tags

Laura with: Laura's Designz

Mystee with: Majik Of Mystee Designz

Victoria with: Maitri Scraps

Edna with: Miss Edna

Sally with: Mythical Designs

Nette with: Nette's NightOwl Works

Justine with: PSP Addict

Su with: Suruha-Freespirit

Kara with: Sweet Cravings Scraps

Tyger with: Tyger's Tidbits

Julie with: Whispy's D'zines