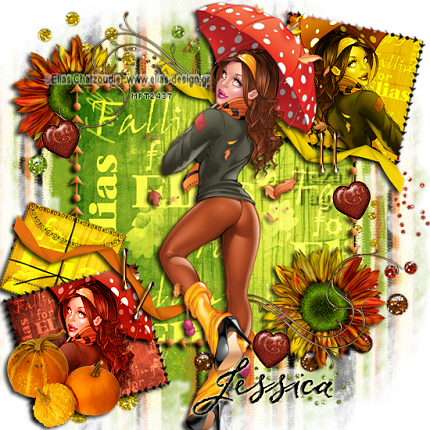 Hezalin with: HezaScraps & Tags created the above wicked tag from her part of the Blog Train this month.

Gothic Inspirations October Blog Train: FALLING FOR ELIAS has left the station!! Visit the HEADQUARTERS to see everyone's fabulous contributions in honor of Elias Chatzoudis!

He is very talented artist and has been a favorite of mine for many years, and if he isn't then it's time to start eating crow for Elias, as his work keeps getting better and better every year! Elias has some really great tubes out right now that would work fabulously with many of these FREE kits and CU Items! If you would like some of his tubes they are available to purchase at: My PSP Tubes

My Sampler Freebie Previews:



You can snag my part at 4shared by clicking the tab below...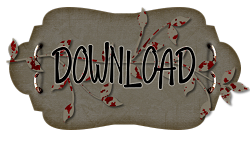 Or click here if you would like to stay on my page:
GothicInspirations_FallingForEliasSampler.zip

Now follow this fabulous blog train filled with 44 amazing Designers contributions!
You will never tire of the endless possiblities to create on this train! Please leave some love behind as everyone worked hard to give you these freebies!





HEADQUARTERS

Sam, Jen & Jess with: 3 P's in a Pod Designs

Nita with: A.S.D. Graphics

Ann with: Addicted 2 Scraps

Jo with: A Taggers Scrap

Kelly with: Angels Designz

Annette with: AW Design

Diane with: Candys Treats

Jill with: Created By Jill Scraps

Stuart with: Creative Crazy Scraps

Muriel with: Creative-Disorder

Nikki with: Creative Intentionz

Crystal with: Crystal's Creations

Dani with: DarkMoon's Dream

Stina with: Designed By Stina

Wy with: Designs by LK

Sarah with: Designs By Sarah

Sharon with: Designs By Sharonb

Dianna with: Digicats (& Dogs)

Pia with: Digital Blue Print

Conchi with: DNScraps

Trish with: Dreamland Designs

Miriam with: Ellanoir Design

Foxy with: Foxys Designz

Vicki with: Gemini Creationz

Julie with: Glitter Girls

Jessica with: Gothic Inspirations

Brandi with: Grunge & Glitter

Hezalin with: HezaScraps & Tags

Laura with: Laura's Designz

Mystee with: Majik Of Mystee Designz

Victoria with: Maitri Scraps

Rose with: MincrisarDS

Edna with: Miss Edna

Sally with: Mythical Designs

NAC with: Naughty Angels Creations

Nette with: Nette's NightOwl Works

Justine with: PSP Addict

Kimberly with: Scrap Rebellion

Marie with: SkyScraps

Kara with: Sweet Cravings Scraps

Tiffany with: Sweet Southern Comfort

Tracy with: Tracy Did It

Tyger with: Tyger's Tidbits

Julie with: Whispy's D'zines