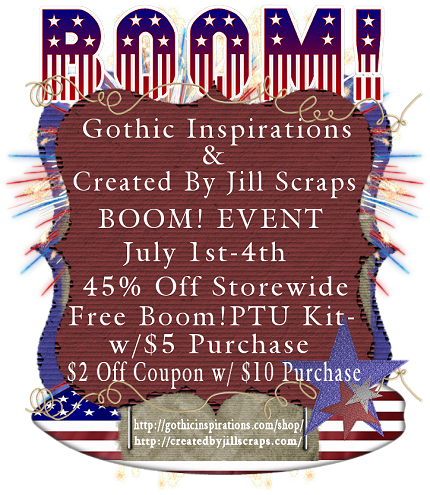 GOTHIC INSPIRATIONS & CREATED BY JILL
are having a COMBINED Store event called: BOOM!! JULY 1st-4th!!
45% Off Storewide in both of our stores!
Free PTU Kit with a $5.00 Purchase or more. (Previews of our kits below!)
$2.00 Off $10.00 Purchase...
NEW Items & So MUCH MORE!!

Gothic Inspirations
Event Specials & Promotions...
*$10.00 GIFT CERTIFICATE FOR MY 200th NEW CUSTOMER!
*Free TOP SPOT for your 150x150 Blinkie for 201st Customer
@ Gothic Inspirations Top Sites for 2 months!
*Free CU Freebie
**NEW ITEMS July 1st:
Boom! Freedom Of Expression PTU Kit
Exclusive PTU Kit: Beautiful Monster
CU BOOM! Patriotic FULL Size Pack!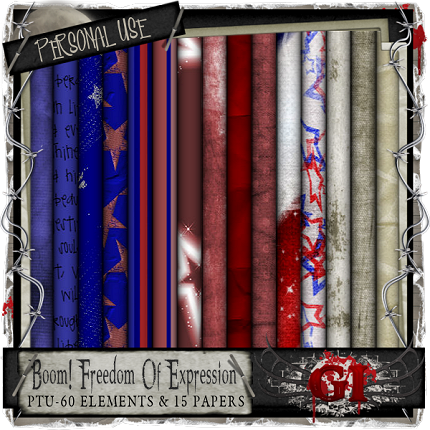 Gothic Inspirations Shop & Created By Jill Scraps Shop