Gothic Inspirations Blog Trains has set off a CU Blog Train for this month called Tequila Sunrise!! Which means tons of Summer/Beach themed CU goodies to create those kits with! WoOt!





My contribution includes:
3 Full Size Papers
7 Elements which are Large Tagger Sized to include:
PNG Frame and PSD Layered Frame for alteration fun
Lei, Flowered String, Glitter Spill and 2 Word Arts

Preview of my freebie: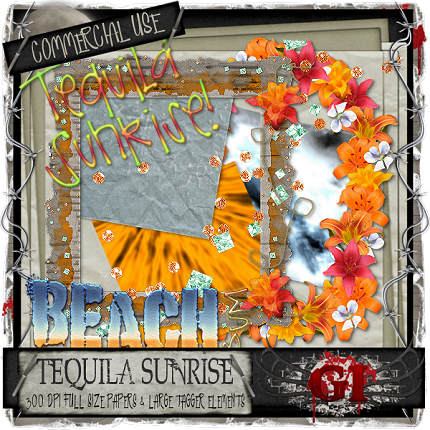 **MY BLOG TRAIN LIMITED TIME FREEBIE HAS EXPIRED AND THIS WILL BE AVAILABLE AT MY STORES: BE SURE TO CHECK BACK OFTEN I HAVE FREEBIES ALL THE TIME**

Now follow the blog train! Please leave love for all the Designers for them sharing with you! If you don't see a designers link, please check back as we are all on different time zones. Xox Jessica

HEADQUARTERS

Amanda with: Amanda Kelleher

Kelly with: Angels Designz

Julie with: Bits N Bobs

Candy with: Candys Treasures

Jill with: Created By Jill Scraps

Stuart with: Creative Crazy Scraps

Muriel with: Creative-Disorder

Dani with: Darkmoon's Dream

Sarah with: Designs By Sarah

Pia with: Digital Blue Print

Conchi with: DNScraps

Foxy with: Foxys Designz

Jessica with: Gothic Inspirations <---YOU ARE HERE :)

Brandi with: Grunge & Glitter

Hezalin with: HezaScraps & Tags

Mystee with: Intoxxikate Intentionz By Mystee

Victoria with: Maitri's Digital Scraps

Sally with: Mythical Designs

Angel with: Naughty Angels Creations

Nette with: Nette's NightOwl Works

Jessica with: Scraps By Jessica

Sky with: Sky's Scraps

Kara with: Sweet Cravings Scraps

Alyson with: Tygers Tidbits

Judy with: Winter's Loft
Read more...