Just incase some of you haven't noticed, I've started a yahoo advertising group! You can never get enough of advertising! Lol.

Plus I also started a new TOP SITE! Both of these I wanted to do for a while and now are in effect, WoOt!

You can visit my...
TopSite Here: Gothic Inspirations TopSites
Blinkies are on their way soon!

Yahoo Advertising Group Here: Gothic Inspirations Advertising Group

You can snag the Yahoo Ad Sites Blinkies for your blog here: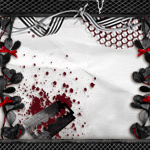 My Banner is at the very bottom of the page.