I've created a new PTU kit in honor of a new friend I made last month. She is fabulous and I adore her a ton.

She is my youngest admirer but yet the most inspiring to me yet! It's new friends like these that always makes my day!

And she is Muriel's (Creative-Disorder's) daughter Destiny!!

Preview of DESTINY: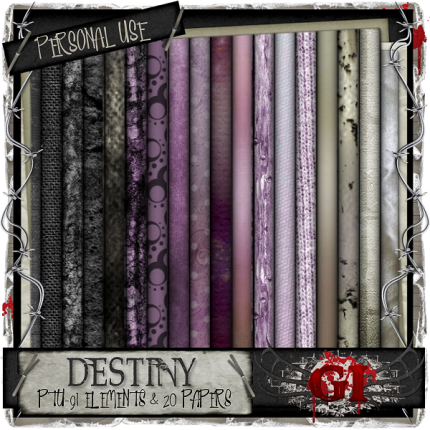 You can purchase Destiny at any
of the stores below by clicking a blinkie:





Don't forget I'm having a 35% Off Delusional Sale at Gothic Inspirations Shop which means you can save right now on this kit!