Stu with Creative Crazy Scraps has created another new tutorial called Luck Of The Irish. I have to admit I am just loving this tag! STU IS AWESOME!

This tutorial is created from my IRISH BLISS PTU Kit.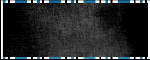 You can find Stu's tutorial here:
Luck Of The Irish



IRISH BLISS PTU Kit at any of my stores.
Just click a blinkie of choice below.