Preview of Gothic Inspirations PTU Kit:
The Darker Side Of Easter...



Preview of a freebie sampler from me:



You can snag my freebie by clicking the tab below, which will take you to 4Shared, please leave some love if your snagging. :)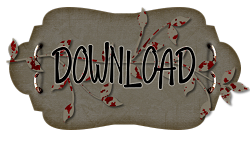 Or click here if you would like to stay on my page:
GothicInspirations_TheDarkerSideOfEasterSampler.zip

It's another wickedly fabulous Collab by Gothic Inspirations and Created By Jill only at Digital Chaos! This one is called The Darker Side Of Easter.



Blinkie above is created by
Ann with: Addicted 2 Scrapz

Our The Darker Side Of Easter Collab Preview:



Click the blinkie below to shop now...