Blinkie created by: Addicted 2 Scrapz

Gothic Inspirations Blog Trains bring you GOTH CHIC...a hippity hop punk rock goth train.




You can snag my freebie by clicking the tab below, which will take you to 4Shared, please leave some love if your snagging. :)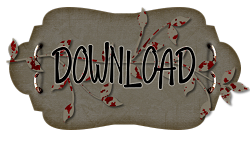 Or click here if you would like to stay on my page:
GothicInspirations_GothChicSampler.zip

(Want more Goth Chic? Head over to Just 4 Taggers or Digital Chaos and grab the full Tagger Kit! 15 more papers and 60 more elements! You may also want to check out my AWESOME collab with Jill while you are there! 30 papers and 120 elements total!!!! A deal you don't want to miss!!)

*Please remember that every designer is in a different time zone and their kits may not be available at the same time. So follow the blogs and check back later! Please don't forget to leave some love behind to all the designers that have gifted you with these freebies!

HEADQUARTERS

Ann with: Addicted 2 Scrapz

Kelly with: Angels Designz

Amanda with: Amanda Kelleher

Julie with: Bits N Bobs

Candy with: Candys Treasures

Jill with: Created By Jill Scraps

Jo with: Creationz By Jo

Nikki with: Creative Intentionz

Muriel with: Creative-Disorder

Dani with: Darkmoon's Dream

Sarah with: Designs By Sarah

Dianna with: Digicats (& Dogs)

Pia with: Digital Blue Print

Conchi with: DNScraps

Jessica with: Gothic Inspirations <---You are here

Brandi with: Grunge & Glitter

Hezalin with: HezaScraps & Tags

Laura with: Laura's Designz

Victoria with: Maitri's Digital Scraps

Sally with: Mythical Designs

NAC with: Naughty Angels Creations

Nette: Nette's NightOwl Works

Cora with: Pimpd Designz

Justine with: PSP Addict

Sky with: Sky's Scraps

Steph with: Stephs Graphix

Tiffany with: Sweet Southern Comfort

Twinky with: Twinky Dezines

Julie with: Whispy's D'zines

Judy with: Winter's Loft
Read more...