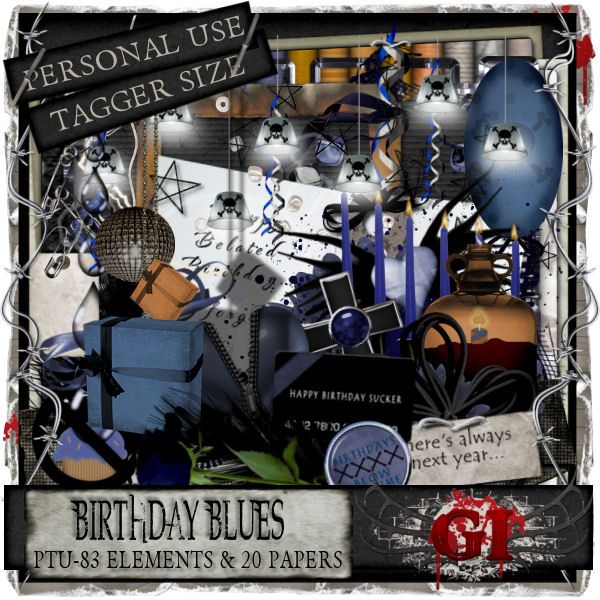 PTU Kit: Birthday Blues
In this darker kit you will find 82 Elements & 20 Papers. This is a larger Taggers Sized Kit, 300 DPI, 850x850 Papers. A more of a darker look at Birthdays, for those who dislike them for one reason or another, and created with that gothic touch.

You can purchase this kit at my store:
Just click a blinkie of choice below.