New Full Size Heart Lines. Include 3 Heart Lines, 1 Overlay and then the seperated peices for you to create your own! No Alterations are needed. No credit needed but appreciated for PTU Items.



CU Gothic Love Lines

You can purchase this kit at any of 3 of my stores since it's full sized.
Just click a blinkie of choice below.





I've included a CU Freebie! Credit is required as well as some sort of alteration, colorize, resize, add too it, all of those are accepted forms of alterations.
Snag my card freebie below. Please leave a little love when you snag!

You can snag my freebie by clicking the tab below, which will take you to 4Shared, please leave some love if your snagging. :)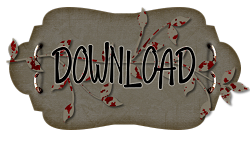 Or click the link here:
GothicInspirations-GothicLoveLineCardFreebie.zip