From the creative and slightly warped minds of Gothic Inspirations and Created By Jill comes another MEGA wicked collaboration or our series: "The Darker Side of Love - A Duet" tagger kits! You get 32 - 800 x 800 papers and 180 elements to create those "darker" love and valentine tags with (and those gothic themed tags all year round!) This is a collaboration not to be missed! Save money with this great set!

Snag this wicked collaboration at your store of choice, just click a blinkie!




Collab Preview: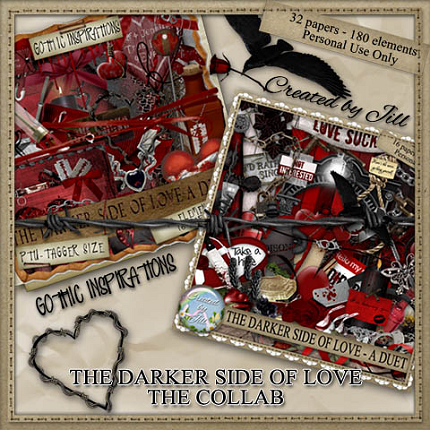 Or you can snag each kit by them selves! Just click a preview below to shop now.

Preview of Gothic Inspirations Portion below.



Preview of Created By Jill Portion below.