Another fabulous blog train has left the station!
This one is called Dark Cravings, and I'm super excited over it as all of the previews have been torturing me as I've tried be patient!
Lol. No more waiting! Choo Choo!! WoOt!




My Preview below...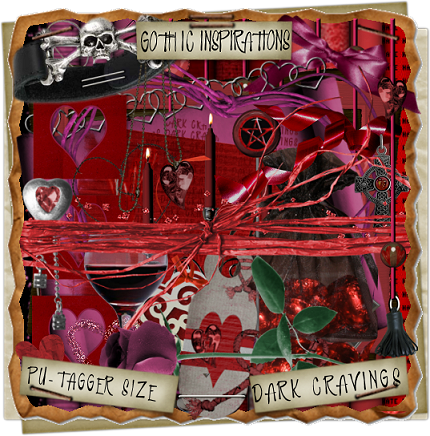 You can snag my freebie by clicking the tab below, which will take you to 4Shared, please leave some love if your snagging. :)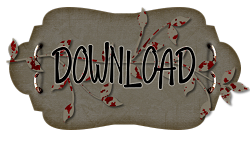 Or click the link here:
GothicInspirations_DarkCravings.zip

Follow the train to snag the rest of your goodies! Please leave some love for the love they have all given you! Some Designers are in different time zones, so check back if you do not see your freebie! Xox Jessica

HEADQUARTERS

Ann with: Addicted 2 Scrapz

Kelly with: Angel's Designz

Nita with: Anti Social Distortions

BeeHaven with: Bee Haven Designz

Julie with: Bits N Bobs

Elisabeth with: Blue Cat

Diane with: Candy's Treats

Jill with: Created By Jill

Jo with: Creationz By Jo

Nikki with: Creative Intentionz

Muriel with: Creative-Disorder

Dani with: Darkmoon's Dream

Conchi with: DNScraps

Sarah with: Designs By Sarah

Dianna with: Digicats (& Dogs)

Pia with: Digital Blue Print

Miriam with: Ellanoir Design

Foxy with: Foxys Designz

Beth with: Ginger Snapz Scraps

Jessica with: Gothic Inspirations <----YOU ARE HERE

Brandi with: Grunge & Glitter

Hezalin with: HezaScraps & Tags

Mystee with: InToXxiKaTed InTenTionZ

Laura with: Laura's Designz

Victoria with: Maitri's Digital Scraps

Melinda with: Melinda's Designs

Myst with: Myst Scraps N Seasons

Sally with: Mythical Designs

NAC with: Naughty Angels Creations

Nette: Nette's NightOwl Works

Debi: Pages N Memories

Justine with: PSP Addict

Rachel with: Rachels Expressionz

Tracy with: Scrap Anonymous

Simone with: Scrappy Bit Of Fun

Sky with: Sky's Scraps

Soxie with: Soxsational Scraps

Tiffany with: Sweet Southern Comfort Creations

Twinky with: Twinky Dezines

Julie with: Whispy's D'zines

Judy with: Winter's Loft
Read more...