Blood Moon Volturi 107 Elements and 30 Papers. It's Another Mega Kit!
A Large Taggers Sized Kit, 300 DPI-850x850 Papers. Don't forget to snag the freebie sampler while you're here!

A tribute to the torn romance of New Moon and the pure irony of the darker vampire: The Volturi's.
This kit is sure to please those with the need for the twilight feed.

You can snag this kit at my store! Just click the blinkie below




PREVIEW OF FREEBIE Below! Bonus: 20 Elements and 10 Papers.



You can snag this freebie by clicking the tab or link HERE!
Pleae leave some love if you snag and I hope you like it.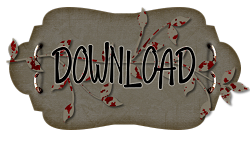 GothicInspirations_BloodMoonVolturiSampler.zip