If you love this, then you might like my PTU MEGA KIT I created to match. Preview and links at the bottom of the blog train designers if you want more than the sampler! :)

Preview of Sampler Freebie:



Snag this freebie sampler to my mega PTU Holiday Wishes kit by clicking the tab below, it will take you to 4Shared: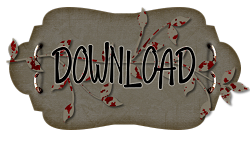 OR HERE: GothicInspirations_HolidayWishesSampler.zip


Now Follow The Train!! Don't forget everyone is on different time zones if you dont' see your freebie check back!! Please say thanks when you snag it goes a long way!!

HEADQUARTERS
Jessica with: Gothic Inspirations
Jill with: Created By Jill
Sky with: SkyScraps
Sarah with: Pimp My Tags With Scraps
Jo with: Creationz By Jo
Dianna with: Digicats (& Dogs)
Nita with: Anti Social Distortions
Kelly with: Designs By Kelly
Laura with: Laura's Designz
Nette: Nette's NightOwl Works
Julie with: Bits N Bobs
Ann with: Addicted 2 Scrapz
Kelly with: Angels Designz
Mystee with: Intoxxikate Intentionz By Mystee
Pia with: Digital Blueprint
Alyssa with: Alyssa's Scraps & Such
Missy with: Scraps With Attitude
Cari Jaime with: Black Widow Creationz
Natasha with: Sticky Kisses Designs
Judy with: Winter's Loft
Cora with: Pimpd Designz
Missy Lynn with: MissyLynn Scraps And Tuts
NAC with: Naughty Angels Creations
Julie with: Whispy's D'zines
Hezalin with: HezaScraps &Tags

WoOt!! You've reached the end of the blog roll! Hope you enjoyed.

Want More? This is my Mega PTU Kit: Holiday Wishes
Preview of PTU Mega Holiday Wishes Kit:



The PTU Mega Kit is available at any of my stores!
Click a blinkie of choice below to buy it now.