More new pressies from ChiChi!! Thank you so much for always thinking of me hun, they are soooooooo wicked.

This first one here is created from a PTU kit of mine called Bad Diva: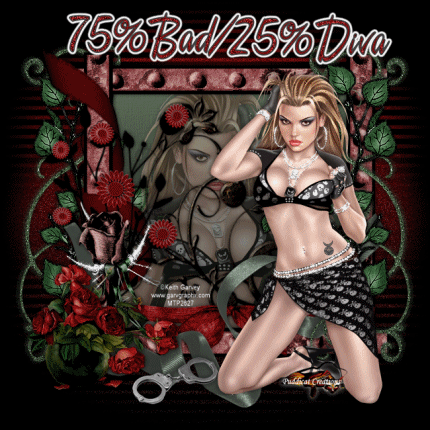 You can purchase Bad Diva at any of my stores, click on a blinkie up on the right of my blog. :)
And then another wicked one! I love HALLOWEEN!! And this tag is no exception.