This kit will be available for free for only a limited time: 15 days, starting on September 1st for my September Gothic Inspirations Blog Trains!! Please say thank you if you snag!





I'm sorry this has expired! All my blog trains are limited time freebies, check for the next one though, coming on October 1st: Hallows Eve. Indian Summer now available at my stores for only $2.00!

Previews of my Indian Summer Kit below: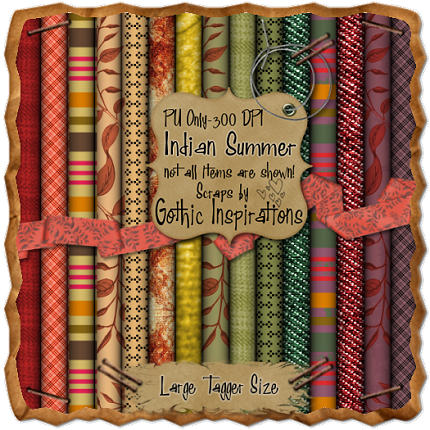 This second portion of my Indian Summer kit is created for Justine since she can not make this blog train due to family issues and I want to do this for her. Still visit her blog and see her talent and amazing work!


I'm sorry this has expired! All my blog trains are limited time freebies, check for the next one though, coming on October 1st: Hallows Eve. Indian Summer II is now available at my stores for only $2.00!

And Preview of my Indian Summer II Kit: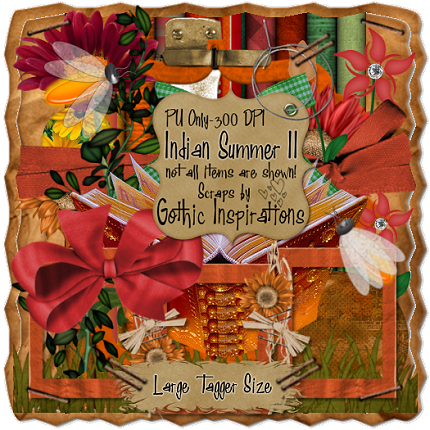 HEADQUARTERS

Jessica with: Gothic Inspirations <----YOU ARE HERE.

Julie with: Bits N Bobs

Jill with: Created By Jill

Sky with: Sky's Scraps

Nita with: Anti Social Distortions

Jen with: GF Designz

I've posted a share for Justine, as she is going through some family issues, link is up above, but please visit her blog to check out her work.
Justine with: PSP Addict

Pia with: Digital Blue Print

Alyssa with: Alyssa's Scraps & Such

Judy with: Winter's Loft

Sarah with: Pimp My Tags With Scraps

Laura with: Laura's Designz

Natasha with: Sticky Kisses Designs

Dianna with: Digicats (& Dogs)

Kelly with: Designs By: Kelly

Auri with: Distinctively Auri