Everyone seems to love the Bad Diva Kit, so I made a Part II!!
This kit has 79 Elements & 12 Papers. Not all items are shown. Personal Use Only. Of course this came with Chloe inspirations!!

You can puchase my ♥Bad Diva Kit II♥ PTU kit at any of my stores below. :)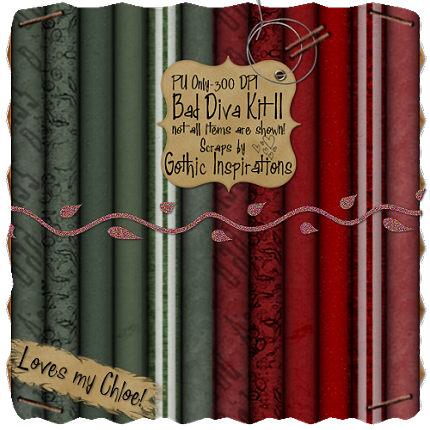 Chloe made two more taggies! Thank you hun they are wicked!